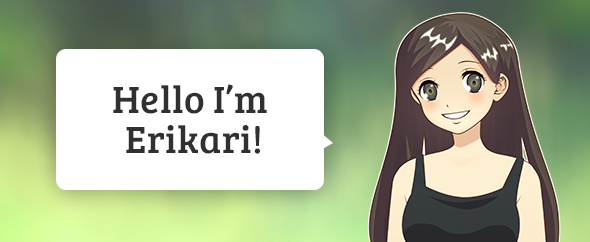 Recently I worked on this project in my spare time. My best friend showed me this game she kept playing the whole summer featuring a story with characters who mainly talked developing a story, I found it quite interesting.
Anime Girl Maker Kit
It's not a mistery that I enjoy manga – anime style, and drawing girls, so here I came up with a tool that would let you create your own anime character thanks to a combination of premade elements such as fringes, ponytails, facial expressions and a clever one-click color change retaining the awesome anime-like coloration.
I've put all my experience in coloring and vectors to give you the unlimited freedom – over 350 hair combinations possible, and we're not even talking about colors – and I know that so far such tool does not exist.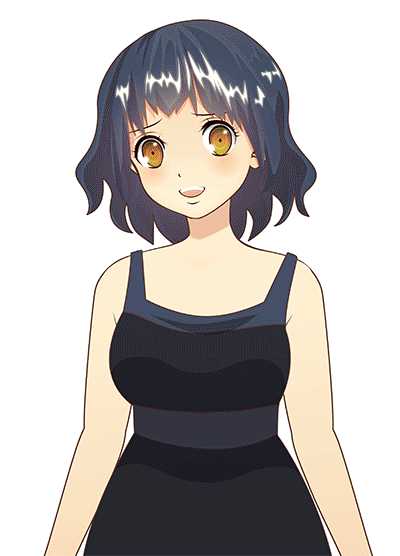 The character comes with 3 pre-made dressings ( a marine school uniform, an elegant dress and basic underwear / bikini ) and the naked body. You know I love to draw naked bodies so I put an extra effort to design the perfect vector boobs, 2 versions included in the file, although hidden. I shouldn't sell this kind of stuff in the market so let's say it's a bonus. Since the making was tricky, to change boob version you'll probably have to email me to know how to change it, I'm sorry. (it's not hard, it's just hidden).
The style inspiration comes from Princess Tutu and alike animes. Although with a lot more details thank a normal anime. I really loved that cartoon, and I noticed a similar style is now trending, so I hope you'll like it too.
I'm really excited and proud to show you this latest creation of mine.
More poses, dresses and styles will come if I see this item sells well on Graphicriver, although I'm afraid I'll have to make them in separate packs, firstly because the file is huge and it will get slow if I just keep adding levels, and secondly because Graphicriver imposed a limit of features one can add to a file.

Anime Girl Maker Kit