I started working at WePassion s.r.l. since October 2014 and it's been a really absorbing and exciting experience so far.
This project was conceived as a simple clicker game but I'm doing so many cute little monsters that they're going out of my control, I didn't even know I could create  so many creatures in such a small amount of time..!
Actually, don't get me wrong, I'm the least violent person expecially when it comes to animals, but this game revolves around beating moster after monster by tapping on them. I hope I'll be able to re-use this huge amount of tiny characters also in some other games for the company. I'm more into managerial games and my goal would be rather to raise them and build tiny houses and girly stuff and such.
So far I managed creating around 60 monsters, for the first 30 they're mostly casual stuff, tied by the fact they have cute eyes – yet other creepy sharp features, you'd better not mess with them..! – and the sauce drooling from their heads, well I'm not pretty sure it's sauce either, more like a fur pattern or something like that, but from the 2nd world onward I tried to create theme based monsters. I have the cute candy monster and winter monsters world already out on android and flying monsters as well as lava ones, vegetables and aquatic to come!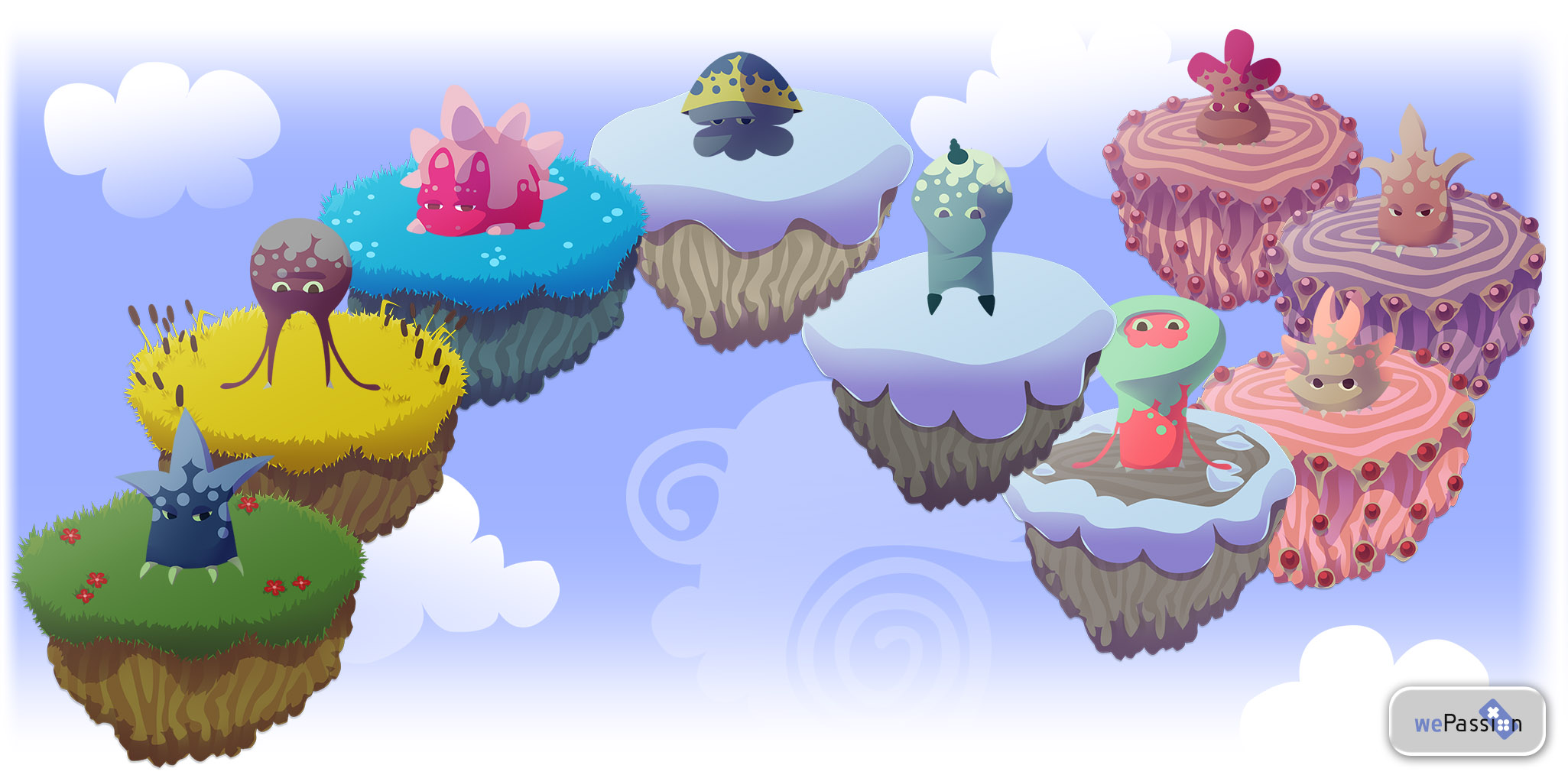 I'd be pretty ok with suggestion for new worlds or monster designs, so feel free to comment this article with yours one.
I'm quite happy because even if this is my very first published game it's getting a considerable amount of downloads and I feel so honoured. Thank you for downloading it and thank you if you gave this game five tiny stars! If you still haven't tried the game yet I left the download links here on the right.
And yes, this is the first article I write in English on my blog, I hope I didn't write too many mistakes – I'm Italian after all.
Stay tuned for more bonus content, projects and stuff!